Magical Chaîne des Puys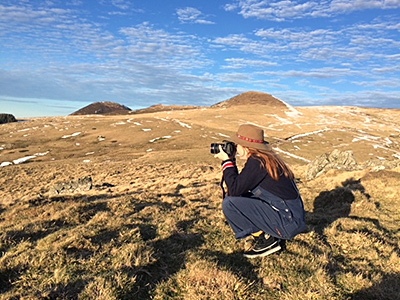 Isolate yourself.
Sharpen your charcoals, air your books, let your imagination run wild: everything here is an invitation to travel and inspiration.
With its preserved natural environment and cultural openness, the Mont-Dore region offers a stimulating environment for the creation, experimentation and practice of contemporary art.
Writers, photographers, watercolor painters, screenwriters and directors, many artists choose the Auberge du Lac de Guéry for their stay at Mont-Dore.