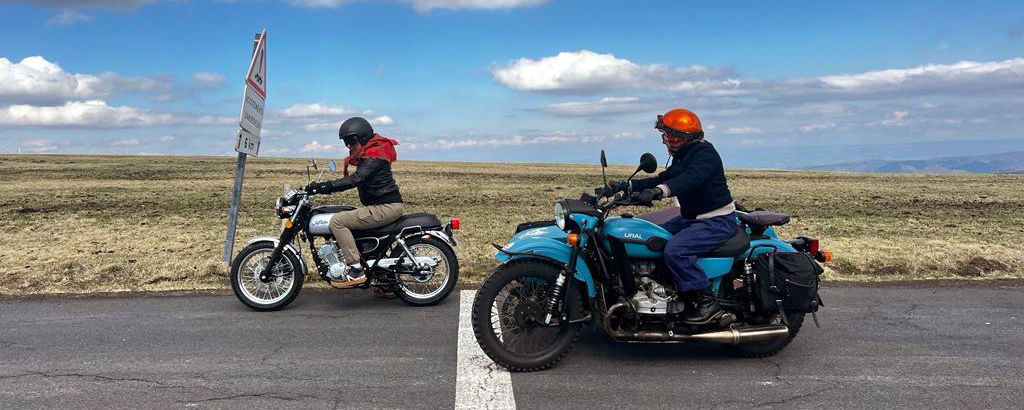 Car and Motorcycle Circuits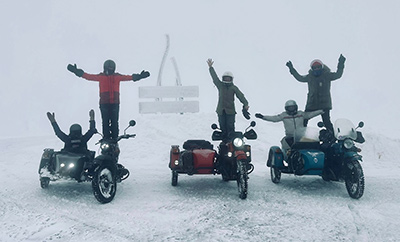 To be discovered.
Try out the historic coastal race of the Mont-Dore, visit the Basilica of Orcival and head to the Chaudefour Valley by beautifully picturesque winding roads.
Bordered by the most distinctive D983 road, the Auberge du Lac de Guéry has always been a favorite stop for travelers.
This is a regular venue for car or motorcycle rallies, including the Mont-Dore coastal race, which have established their base camp here to discover the Regional Natural Park of the Volcanoes of Auvergne or simply as one stage on their route.
As an enthusiast and collector of vintage motorbikes and cars, I'll be delighted to share my road books with you: the Sioule Gorges, the Cézallier Plateau, the Sancy Massif or the Chaîne des Puys, so many different routes to choose from depending on how you feel about discovering Auvergne.
Find us in Moto Heroes - Nr 22 (French language)