A charming hotel in Mont-Dore
Appreciate.
The pink top of the Puys Corde at sunset, the heat of the duvets, the good morning coffee, the crackling of the wood fire.
Access by car, by the Mont-Dore road
Indicate Col du Guéry in your GPS.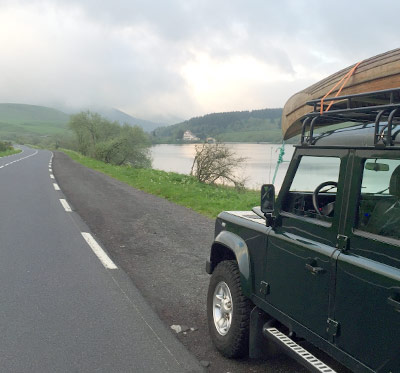 Access by train or plane
Want to get away for a few days, off the beaten path and with no vehicle constraints? Take the train or the plane and we will pick you up at Mont-Dore station, La Bourboule, Clermont-Ferrand or Aulnat airport, at the time of your choice.
Our Land 9 seaters or our partner taxis will transport you with luggage, skis, snowshoes or mountain bikes.

Transportation on site
Once settled in at the Auberge du Lac de Guéry, you want to go skiing at Mont-Dore or Super Besse, hiking in the Chaudefour valley or climbing the Capucin?
We provide shuttles to ski resorts, take you to the starting point for your long escapades or bring you back from an afternoon of fitness at the Thermes du Mont-Dore or Bourboule.
You have taken to the heights and fled the bustle of the resorts: you can now fully enjoy the warm atmosphere of the Auberge, its tasty cooking and its sweet music.