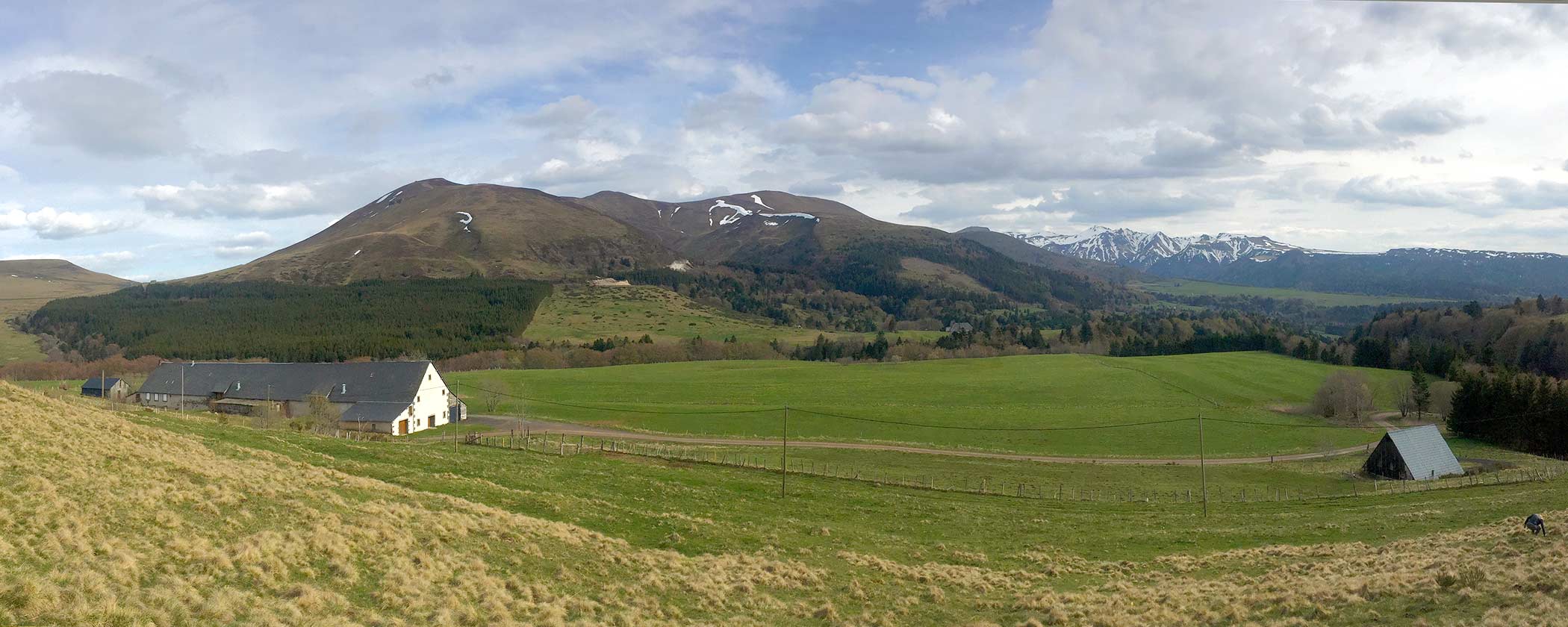 A buron facing volcanoes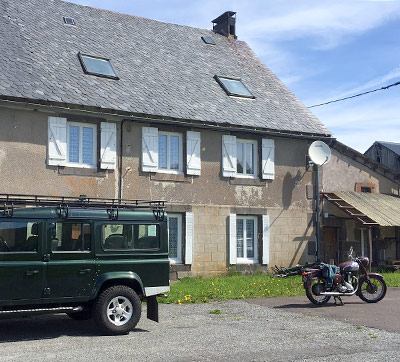 You want to...
Spend a few days with your family or friends?
Be alone to work better together?
Come together in a group to discover the Mont-Dore region?
Organize a yoga or personal development course?
Rehearse, create, train, coach in a calm setting?
Sportspeople, party-goers, artists, motorcyclists, companies, all can enjoy an exceptional and isolated place, benefitting from the closeness of the Auberge, located at 800 m, and the nearby Mont-Dore.
Located on a volcano and enjoying a breathtaking view of the Sancy massif, the Monts Dore and the Banne d'Ordanche, three buildings are dedicated to you and able to host up to 19 people:
The chalet: three bedrooms and a mezzanine for a capacity of 5 to 7 people. Fully equipped, it can be rented for one night, one weekend or the week;
The farmhouse: five guest rooms with five independent bathrooms, for a capacity of 14 people;
The barn of the farm: an open space of 700 m², with a height of 6 m under ridge, is proposed to you for meeeting in groups: seminars, performances, creative activities, etc.

Please contact us directly for any request concerning the annexes of the Auberge du Lac de Guéry, a stone's throw from Mont-Dore.